This Good Friday service is a time to reflect on the cost that Jesus paid for you to be set free from your sin so you can live with Him eternally!  Of course we would like to be together at the Chapel to reflect upon these readings and hear the choir sing the songs but due to guidance to shelter in place, we will "socially embrace" one another in fellowship through this Chapel by the Sea web page.  A special thanks to Sarah, Beth and Charlton who put the readings together, picked out the songs and put them in this order.   
Worthy is the Lamb who was slayed!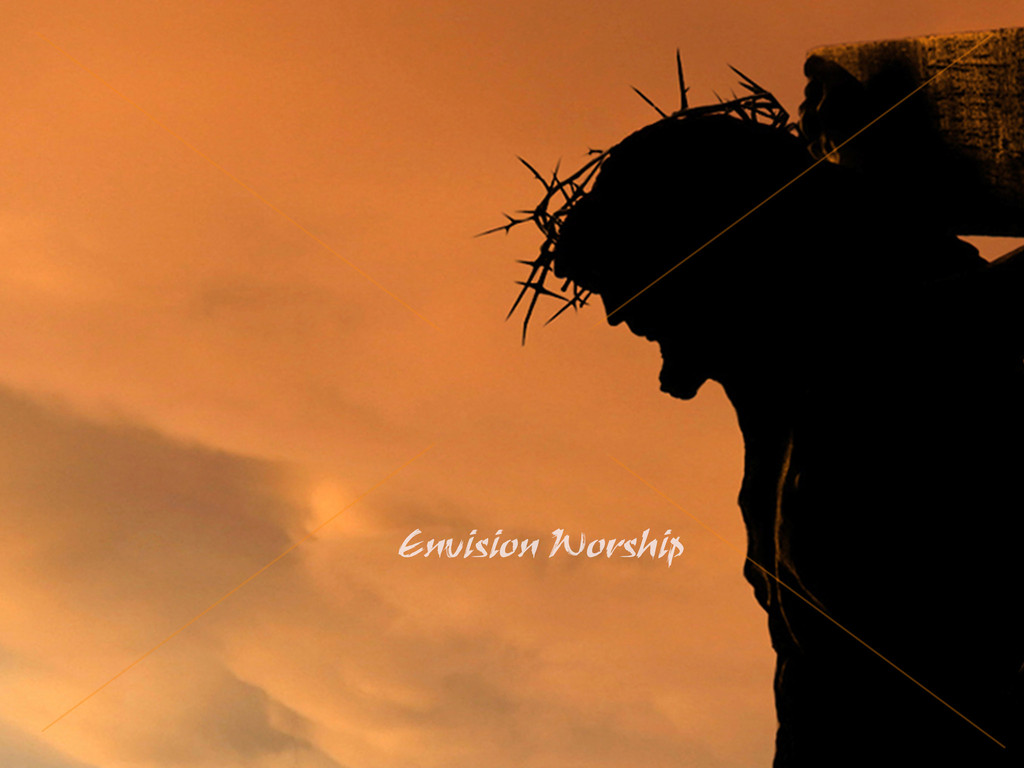 ---
Reading – "In the Beginning"      
Reader 1: "In the beginning God created the heavens and the earth."
Reader 2: "And God said, 'Let there be light,' and there was light. And God said, 'Let there be an expanse between the waters to separate water from water'. And God said, 'Let the water under the sky be gathered to one place, and let the dry ground appear.'"
Reader 1: "And God said, 'Let there be lights in the expanse of the sky to separate the day from the night, and let them serve as signs to mark seasons and days and years, and let them be lights in the expanse of the sky to give light on the earth.'"
Reader 2: "And God said, 'Let the water teem with creatures, and let birds fly above the earth across the expanse of the sky.'"
Reader 1: "And God said,' Let the land produce living creatures according to their kinds: livestock, creatures that move along the ground, and wild animals, each according to its kind.'"
Reader 2: "Then God said, 'Let us make man in our image, in our likeness, and let them rule over the fish of the sea and the birds of the air, over the livestock, over all the earth, and over all the creatures that move along the ground.'"
Reader 1: "So God created man in his own image, in the image of God he created him; male and female he created them."
Reader 2: "God saw all that he had made, and it was very good."
Reader 1: "Now the serpent was more crafty than any of the wild animals the Lord God had made. He Said to the woman, 'Did God really say, 'You must not eat from any tree in the garden?'"
Reader 2: "The woman said to the serpent, 'We may eat fruit from the trees in the garden, but God did say, 'You must not eat fruit from the tree that is in the middle of the garden, and you must not touch it, or you will die.'"
Reader 1: "'You will not surely die,' the serpent said to the woman. 'For God knows that when you eat of it your eyes will be opened, and you will be like God, knowing good and evil.'"
Reader 2: "When the woman saw that the fruit of the tree was good for food and pleasing to the eye, and also desirable for gaining wisdom, she took some and ate it. She also gave some to her husband, who was with her, and he ate it.' Then the eyes of both were opened, and they realized they were naked."
Reader 1: "So the Lord God said to the serpent, 'Because you have done this, 'Cursed are you above all the livestock and all the wild animals! You will crawl on your belly and you will eat dust all the days of your life. And I will put enmity between you and the woman, and between your offspring and hers; he will crush your head, and you will strike his heel.'"
Reader 2: "In the beginning was the Word, and the Word was with God, and the Word was God. He was with God in the beginning."
Reader 1: "Through him all things were made; without him nothing was made that has been made. In him was life, and that life was the light of men. The light shines in the darkness, but the darkness has not understood it."
Reader 2: "The Word became flesh and made his dwelling among us. We have seen his glory, the glory of the One and Only, who came from the Father, full of grace and truth."
Genesis 1:1,3,6,9,14,15.20,24,26,27&31; 3:1-3,6-7a,14-15; John 1:1-5 & 14 NIV
---
Praise – Video "Beautiful Name" 
---
Reading – "And so it begins" 
Reader 1: Imagine what it was like for Adam and Eve after they had let God down.
Reader 2: Eve looks expectantly at Adam and says that she thinks she is pregnant. She wonders aloud that perhaps her baby will be the one! The one who will crush the head of the serpent and set the world right again.
Reader 1: Adam thinks, yes, perhaps they can go back to how they were before the fall. Perhaps all will be right again. Perhaps they could finally stop fighting and love the way they did before that terrible day. Oh, how he missed those days.
Reader 2: After Cain is born, she speaks softly to her son as she tries to change his diaper. He refuses to lie still and she struggles with him. Exasperated she puts things down and begins to cry.
Reader 1: When Adam comes to her side, she says with anguish in her voice, "Adam, what if Cain doesn't have to CHOOSE to sin like we did … What if sin is already in him somehow? How will he beat the serpent?"
Reader 2: She begins to cry and Adam pulls her to him and utters in horror, "What have we done and who will be able to undo it?"
Reader 1: Not only did Adam and Eve find out that sin was already in their baby boy, they endured his selfish tendencies that would set the stage for him to murder his brother. If they had any hope, he would deliver them from sin, it was completely lost.
Reader 2: So, the world would have to wait for the one who could defeat the serpent and save them from their sin.
Reader 1: God, who is all knowing and all powerful, knew what it would take to atone for the sin of mankind.
Reader 2: God in His infinite wisdom knew that it would take infinite grace.
---
Choir –" Infinite Grace"
---
Reading – "God's Amazing Grace" 
Reader: "From the fullness of His grace we have all received one blessing after another. For the law was given through Moses; grace and truth came through Jesus Christ."
Congregation: "Having loved His own who were in the world, He now showed them the full extent of His love."
Reader: "God demonstrates His own love for us in this: While we were still sinners, Christ died for us."
Congregation: "You know the grace of our Lord Jesus Christ, that though He was rich, yet for our sakes He became poor, so that you through His poverty might become rich."
Reader: "Because of His great love for us, God who is rich in mercy, made us alive with Christ even when we were dead in transgressions…"
Congregation: "… it is by grace you have been saved."
Reader: "This is how God showed His love among us:"
Congregation: "He sent His one and only Son into the world that we might live through Him."
Reader: "This is love: not that we loved God,"
Congregation: "but that He loved us and sent His son as an atoning sacrifice for our sins."
John 1:16-17; 13:1; Romans 5:8; 2Co8:9; Eph 2:4-5; 1John 4:9-10 NIV
---
Choir – "I Love You from an Old Rugged Cross"
---
Reading – "Christ's Sufferings"  
Reader: "Who has believed our message and to whom has the arm of the Lord been revealed?"
Congregation: "He grew up before Him like a tender shoot, and like a root out of dry ground."
Reader: "He had no beauty or majesty to attract us to Him, nothing in His appearance that we should desire Him."
Congregation: "He was despised and rejected by men, a man of sorrows, and familiar with suffering."
Reader: "Like one from whom men hide their faces He was despised, and we esteemed Him not."
Congregation: "Surely He took up our infirmities and carried our sorrows, yet we considered Him stricken by God, smitten by Him, and afflicted."
Reader: "But He was pierced for our transgressions, He was crushed for our iniquities; the punishment that brought us peace was upon Him, and by His wounds we are healed."
Congregation: "We all, like sheep, have gone astray, each of us has turned to his own way: and the Lord has laid on Him the iniquity of us all."
Isaiah 53: 1-6 NIV
---
Choir – "Not Guilty"
---
Reading – "Christ's Exaltation"      
Reader: "If therefore there is any encouragement in Christ, if there is any consolation of love;"
Congregation: "If there is any fellowship of the spirit, if any affection and compassion;"
Reader: "Make my joy complete by being of the same mind, maintaining the same love, united in spirit intent on one purpose."
Congregation: "Do nothing from selfishness or empty conceit, but with humility of mind let each of you regard one another as more important than himself;"
Reader: "Do not merely look out for your own personal interests, but also for the interests of others."
Congregation: "Have this attitude in yourselves which was also in Christ Jesus;"
Reader: "Who, although He existed in the form of God, did not regard equality with God a thing to be grasped;"
Congregation: "But emptied Himself, taking on the form of a bond-servant, and being made in the likeness of men,"
Reader: "And being found in appearance as a man, He humbled Himself by becoming obedient to the point of death, even death on a cross."
Congregation: "Therefore also God highly exalted Him, and bestowed on Him the name which is above every name;"
Reader: "That at the name of Jesus every knee should bow, of those who are in heaven, and on earth, and under the earth;"
Congregation: "And that every tongue should confess that Jesus Christ is Lord, to the glory of God the Father."
Philippians 2:1-11 NASB
---
Praise –  Video  "Jesus Messiah"
---
You have heard the voice of Jesus from the cross "It is finished" (John 19:30) … He has won the victory over sin and death … Do you believe He has won this victory for you?  Have you asked Jesus to be Lord and Savior of your life?